A New Jersey criminal gun charge can lead to mandatory jail in many cases. Hiring a New Jersey gun defense attorney is an important step when facing an indictable criminal gun charge. Most people have heard of the Plaxico Burress case in which he was sentenced for two years in prison due to mandatory minimums even though the only person that got hurt was himself. Avoiding major jail sentencing for a criminal gun charge start with an understand of New Jersey's Graves Act.
New Jersey is known nationwide for having some of the strongest laws pertaining to gun regulation. While the goal of these efforts is to combat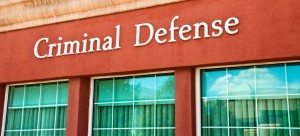 criminal violence, it is not uncommon for the unsuspecting citizen to become tangled in the legal snares of our state's gun control measures. Cases like that of Idyriss Thomas, the Glassboro resident who was arrested last October for shooting a rubber duck with an airsoft gun in his own backyard, reveal that well-intentioned people in New Jersey may not be familiar with our state's firearm policies until it is too late. The Graves Act is a key component of New Jersey gun control efforts and understanding its significance is important for avoiding trouble with the law.
In 1981, the Graves Act was established by the former Mayor of Paterson and New Jersey State Senator, Frank X. Graves Jr. The original law required a minimum prison term of 3 years for anyone convicted committing a crime with a firearm. In 2008, the New Jersey Legislature succeeded in significantly expanding the Graves Act to cover a much wider scope. The current law imposes the minimum prison term for a longer list of offenses such as possession of a sawed-off shotgun, possession of a defaced firearm, or possession of a firearm while committing a drug distribution offense. According to NJ Statute 2C:39-5, BB guns and airsoft guns are considered to be firearms. Although they may be easy to purchase online by anyone over the age of 18 and without requiring any firearm permit, owning one without the proper documentation can lead to a multitude of serious consequences. Under the Graves Act, simply getting caught with a BB gun can spell legal disaster for any person who believes that they are carrying around a toy when in reality this action can lead to being charged with unlawful possession of a weapon. Because possession itself is considered to be a crime, the Graves Act applies and you can be slammed with 3-5 years in prison, with a minimum of 3 of those years requiring parole ineligibility, and leave with a felony record.
Seemingly harmless activities can sometimes carry with them strict penalties. This is especially true if the laws regulating these actions are complex and extensive, as is the case with New Jersey firearm laws. If you find yourself facing a potentially difficult legal situation and would like to have the backing of a highly experienced and successful law firm, call New Jersey Criminal Defense Attorney Corey Morano at 201-598-5019 or email [email protected]. It's not too late to avoid the pitfalls of our legal system and a free consultation with expert lawyer Corey Morano can help you get your life back on track. Give us a call today, you will be glad you did. We have defended client with Bergen County Gun charges, Passaic County Gun charges, Essex County gun charges, Hudson County gun charges and criminal gun charges in Courts all over Northern New Jersey.