Submit your review

Submit

Cancel
The Morano Law Firm, LLC
Average rating:
17 reviews
Aug 23, 2018
I highly recommend Mr. Morano on any legal issues you may be experiencing . He is very knowledgeable and professional, and always gets back to you. I have only used him once but would definitely use his legal services again. I do also want to add when the court date came and went, and I needed some questions answered he called me right back and took the time to answer ALL my questions.
Thanks Again!
Jul 2, 2015
Exceeded expectation
Corey not only exceeded my expectation an did a great job , he enjoys helping and is really cares about you. Have highly recommended him to family and friends.
May 27, 2015
Corey is always on top of what needs to be done. He is always a phone call away and answers or calls you right back. I would recommend him to anyone. Couldn't have picked a better attorney.
May 20, 2015
Professional and Committed
Mr Morano provided objective and constructive advice for my situation, and I would definitely contact him again if I need legal services.
Apr 21, 2015
An Attorney I Trust for my Family
I used The Morano law firm twice, and I know that I have found an attorney for me and my family. I have no problem recommending Mr. Morano. He presents himself very professional and is extremely knowledgeable. He went the extra mile to make sure that I was taken care of. I highly recommend The Morano Law firm.
Apr 21, 2015
Highly recommended. Very professional! (Google Review)
Aug 12, 2014
I give 5 star for Mr Corey Morano
Great Communication quickly does great Work .!
Jul 23, 2014
Mr Corey Morano has always been a terrific source for legal help. Even when I have contacted him on things that are not his specialty he would always take the time to refer me to an attorney who was. He is always the first call for me .
Jun 17, 2014
Great Job!
Great job and excellent response to my questions. Very professional with a embarrassing situation. (Yelp Review)
Jun 13, 2014
I would like to express my deepest appreciation and gratitude for the phenomenal work that Mr. Morano has done for my case. He was nothing short of professional, prompt, knowledgeable and has walked me through each step through my case with uppermost concern, responsibility and involvement. I strongly recommend hiring Cory Morano as your counsel if you are facing criminal charges in superior court or a violation in municipal court. (Google Review)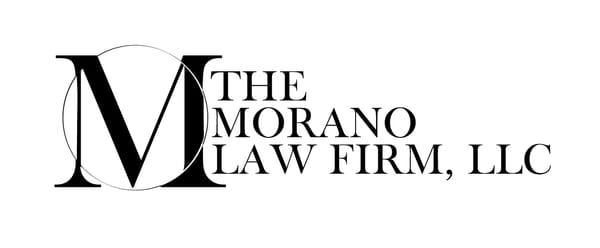 Providing top-quality legal services with the knowledge, experience, and winning attitude you need to succeed in your case!