Personal Injury
Make sure you get the most out of your case. We handle slip and falls, car accidents, construction accidents, dog bites, premise liability and products liability. Give me a call at 201-598-5019 for a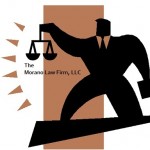 free consultation. I work on a contingency, no money down. I only get paid if you get paid.
At some firms you may get tossed off to associates or staff members. I'm not resting on past performance, outdated methods and reliance on old laws. I'm in my prime and working on cases like yours today! That's why I'm never afraid to go to trial on your case.
To learn more about slip and fall cases click here. To learn more about New Jersey verbal threshold law and picking a New Jersey car accident lawyer click here.