New Jersey Court delays can effect your criminal court matter. With The Morano Law Firm you can have an experienced Criminal Defense Attorney who understands the timing and procedures of the County Criminal Court where your case is being heard. According to NorthJersey.Com and recent articles in the The Record, divorce cases in Bergen County will face a murky and uncertain future when emergency measures to address a shortage of judges take effect next month, judges and lawyers say.
Bergen County Assignment Judge Peter E. Doyne's extraordinary order banning civil trials of more than two weeks, and his likely shifting of some judges to the criminal division, prompted predictions about an array of consequences.
Complex divorce cases involving wealthy couples will be put on indefinite hold.
The persistent backlog of divorce cases will grow.
Custody battles requiring the lengthy testimony of psychological experts will face lengthy delays.
Retired judges may be enlisted by increasing numbers of litigants as paid arbitrators to settle cases outside court.
If you are being investigated for a crime, contact The Morano Law Firm, LLC immediately at 201-598-5019. Do not speak to anyone- especially government actors- about your case until you speak to attorney Corey P. Morano, Esq.. Even if you are not under arrest, anything you say can be used against you.
Especially with these recent New Jersey Judicial backups, in some cases, The Morano Law Firm, LLC can assist clients in stopping a new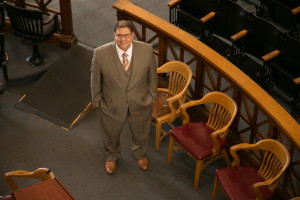 case in its tracks. You will benefit by having Bergen County Criminal Defense Lawyer Corey Morano there to help defend your rights every step of the way.
If your case is being considered for filing by the prosecutor's office, we can assist, in some cases, by using early intervention on your behalf to stop the charges from being filed. It is never too early to contact The Morano Law Firm, LLC. We can help before you are indicted, before the grand jury and before it's too late. If your case has already been filed, it is not too late to hire a competent and aggressive attorney who knows the ins and outs of the Bergen County courts, Passaic County courts, Hudson County courts, Essex County courts, Morris County courts, Union County courts and every court in all of New Jersey. We will be there with you, advocating on your behalf throughout the legal process.
No two cases are alike. We will spend the time to understand the facts and nuances in your case to assist you with the strongest defense. Whether this is your first charge or if you have prior convictions on your record, we are here to help you get the best results possible in your criminal case, juvenile, or juvenile dependency case.
At The Morano Law Firm, LLC, our priority is getting you results. With a decade of experience representing clients in New Jersey Criminal courts charged with crimes, we have the knowledge and skill to thoroughly evaluate your case and explore possible legal defenses and strategies that can be used to defend you against allegations. At the same time, we pride ourselves on treating clients with professionalism, courtesy and compassion. What's more, we will provide you with the guidance you need to defend against your pending criminal charges in Superior Court.
Bergen County criminal defense and juvenile crime attorney Corey Morano has earned a reputation as an outstanding advocate for clients with knowledge and experience that gets results. Corey Morano has spent a decade in each of the Northern New Jersey County Courts trying cases.
Don't have your case lost in the shuffle. Our prices are affordable and we make your case our top priority.
If you are wondering why your case is taking so long to be heard; if you need to advise of an aggressive New Jersey Criminal Defense Attorney call Corey Morano of The Morano Law Firm at 201-598-5019 or email coreymorano@gmail.com for a free consultation today. Take a few minutes and contact me…you can peace of mind now.