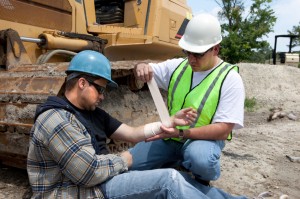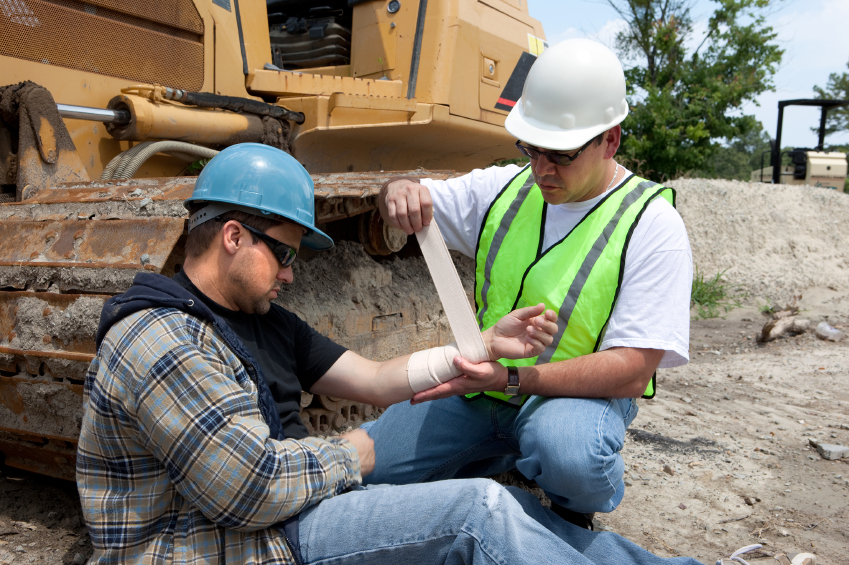 Thousands of people each year are injured on the job. Thousands of employers each year neglect the injured person's medical recovery expense. If you have been injured at work, and your employer did not cover for your medical expense, you have an excellent civil case to retaliate.  (*Note:  This does not imply to individual contractors).
 What is Workers' Compensation?
Workers' compensation is a "no fault" insurance program that provides the following benefits to employees who suffer job-related injuries or illnesses.
-Medical Benefits
-Temporary Total Benefits
-Permanent Partial Benefits
-Permanent Total Benefits
It also provides death benefits to dependents of workers who have died as a result of their employment
NJ State Law on Worker's Comp Negligence: 34:15-1.
Employees' right to recover for negligent injury; willful negligence as defense; jury question. When personal injury is caused to an employee by accident arising out of and in the course of his employment, of which the actual or lawfully imputed negligence of the employer is the natural and proximate cause, he shall receive compensation therefor from his employer, provided the employee was himself not willfully negligent at the time of receiving such injury, and the question of whether the employee was willfully negligent shall be one of fact to be submitted to the jury, subject to the usual superintending powers of a court to set aside a verdict rendered contrary to the evidence.
Negligence by the employer can lead to a civil case in law division of the Superior Court of New Jersey. The majority of work related injuries are filed through the workers' compensation court system which is governed by the New Jersey Department of Labor. Most cases filed by the employee in workers' compensation court against the employer lead to benefits to that employee. Those benefits may take the form of a cash settlement, temporary benefits for time missed due to injury and medical treatment for on the job injuries paid 100% by the employer (generally the employer's workers' compensation carrier). Corey Morano specializes in defending Worker's Comp Cases you rightfully deserve to win.
If you've been neglected from worker's compensation, you must take action.  Not only is it immoral for an employer to neglect you, it is against NJ State Law!  At the Morano Firm, we are strongly committed to defending clients who have been wrongfully neglected by their employers for injury benefits.  If you've been injured at work and believe you've been neglected by your employer to pay for your medical expense, Call The Morano Law Firm LLC Today: 201-598-5019 for a no cost, no obligation meeting to discuss your individual case.