Repetitive Stress injuries are becoming increasingly common in the workplace and are a major source of New Jersey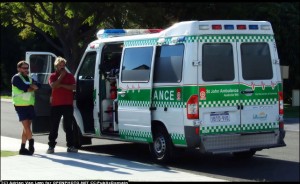 Workers' Compensation claims. We are experienced workers' compensation lawyers and are knowledgeable in all types of repetitive stress injuries. Computer use, bar code scanners checkout clerks, and fixed position work activities are three of the most common causes of repetitive stress injuries in the work place. These types of claims are also commonly referred to as occupational claims.
Computer Operators
Office clerks employed as data processing technicians read data from physical sources like paper and input that data into a computer program or spreadsheet. They are required type on a computer keyboard for hours on end, day after day, and because their work is seemingly non-physical they are not granted the same number of work breaks as more physically demanding occupations. Computer operators frequently suffer from the debilitating work-related injury of Carpel Tunnel Syndrome which painfully effects the nerves in the wrist and hands. Another profession where Carpel Tunnel Syndrome is common is that of Beauty Salon Hair Stylist or Barber as constantly opening and closing scissors thousands of times per day is a repetitive motion that wears down the sheaths that cover the nerves in the hands and wrists.
Grocery and Department Store Checkout Clerks 
Today's grocery and department stores require checkout clerks to pass the merchandise that is purchased through scanners that read the bar code and register the sale to charge the customer. What seems on the surface as an easy thing to do is in reality a very stressful activity for the clerk as each piece of merchandise is physically different and bar coded at a different location. The bar code first has to be located and then physically stretched so that the scanner can read it as if it was on a flat surface. This requires dexterity and the use of the small muscles in the fingers and hands. In an eight hour day, a clerk can wait on hundred of customers and scan thousands of pieces of merchandise. Carpel Tunnel Syndrome in check out clerks that use scanning devices is a common and ever-increasing source of worker's compensation claims nationally as well as in New Jersey.
Fixed-Position Jobs
If you have ever been employed in telephone sales you know what it's like to have to cock your head to one side or another in order to hold a telephone receiver between your head and your shoulder in order to free up your hands to do other things. Auto mechanics will often have to slide under an automobile to fix a part on the undercarriage and have to support their heads by straining their necks for long periods of time. Sales clerks stand on their feet for hours on end and that can cause circulatory problems in the feet and legs and nerve damage in the back.
These occupations are responsible for the bulk of repetitive motion worker's compensation injuries in today's work place. If you are employed at one of these professions or if your job requires you to perform the same motion hundreds of times per day or more, and you are experiencing pain from that activity, you should call us to see if you have a valid claim for worker's compensation benefits. We will listen to your unique situation and develop a solution that fits your worker's compensation needs.
Call The Morano Law Firm at 201-598-5019 or email [email protected] to discuss your case. We can answer all your questions or schedule you for a free consultation today.
If you have been injured on the job either in an accident or have developed an injury over time give us a call. If you are injured on the job in any way and don't look into workers' compensation you are leaving money on the table. Workers' Compensation pays 100% of medical treatment for your injury. Although results vary based on your individual case, Workers' Compensation injuries award money damages. It can be a small injury or a large injury, if it happened while you are working regardless of fault you may be entitled to workers compensation benefits.