New Jersey Special Civil Part Lawyer cases are different then cases filed in the regular civil division as they move much quicker. The Special Civil Part handles small claims (up to $3,000), tenancy matters, and claims for monetary relief up to $15,000. Cases in the Special Civil Part are typically tried by a judge without a jury. There are approximately 600,000 cases filed in the Special Civil Part each year.
There are some basic elements to cases in Special Civil part. It is important to act quickly as Special Civil part lawsuits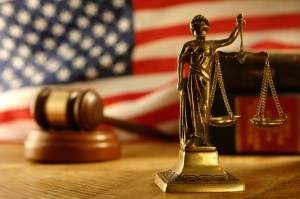 can turn into judgments very fast.

You must send an ANSWER to the court within 35 days from the date the summons was sent to you. That date is shown on page 2 of the summons you received. You must pay $15 to file your Answer.
If you have evidence showing that you do not owe the amount claimed, such as receipts, attach copies of those papers to every copy of your Answer. Keep copies of all the original documents and bring them to the trial.
You must send a copy of the Answer to the plaintiff by certified and regular mail if the plaintiff does not have a lawyer. If the plaintiff has a lawyer, you must send a copy of the Answer to that lawyer by regular mail.
Each person being sued must file his or her own Answer.
An Answer on behalf of a CORPORATION, LIMITED LIABILITY CORPORATION or LIMITED PARTNER in a limited partnership must be filed by an attorney if the amount sought in the case is more than $3,000.
Click here to learn more about New Jersey's Special Part
If you are being sued in special civil court or are considering pursuing an action against another party in special civil court, please do not hesitate to call me at 201-598-5019 or email me directly at newjerseylawyernow@gmail.com for a free consultation.