Many of you probably heard the news in early December that actor/past Calvin Klein model, Mark Wahlberg, asked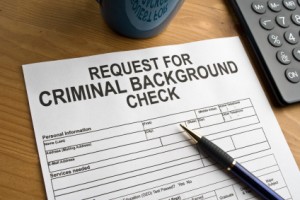 the state of Massachusetts for a pardon for his 1988 assault conviction. The more technical term for the pardon he was asking is called is an "expungement" of criminal records. When he was 16, Wahlberg tried to steal alcohol from a man outside a convenience store near his family's home. He hit a man at the store with a stick and punched another man as he ran from the police. When he was caught, the police found a small amount of marijuana in his back pocket; Wahlberg says he was under the influence of alcohol and narcotics at the time. In short, he was convicted as an adult even though he was 16 with: criminal contempt, assault and battery, two counts of assault and battery by a dangerous weapon and possession of a Class D controlled substance. He spent 45 days in jail as opposed to his initial 2-year sentence. Now 43 years old, he feels that his life and career have turned around for the better and is asking for a pardon. So how does this affect you? Well for most, who are not celebrity figures, millionaires etc. and do not have the luxury of having a secured job regardless of an approved expungement, a record of an arrest or conviction can haunt you or someone you know forever. Applications for schools, jobs, and military service often ask if an applicant has a criminal record. But what is the solution? Well it just so happens that many can actually solve this problem because they may be eligible to clear (expunge) their New Jersey criminal record.
So how do you know if you're eligible? The answer to this depends on the type and number of criminal records you have. The type of records means whether a conviction was for an indictable offense (generally an offense punishable by 6 months of jail time or more), for a disorderly persons offense (generally an offense punishable by less than six months of jail) , or for a violation of a municipal ordinance. Sometimes if you have just one indictable offense, you may be able to expunge that record as long as he or she has not been convicted of more than two disorderly offenses in New Jersey or any other state. Most of the time, motor vehicle convictions such as driving under the influence of alcohol or drugs cannot be expunged. This is the case because these convictions are not criminal convictions but rather violations of the motor vehicle code. For more information on what can and can't be expunged, please give the Morano Law Firm a call at 201-598-5019.