So, you are going to a  New Jersey Municipal Court and you are trying to get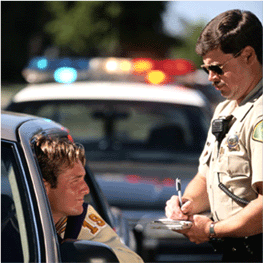 0 points for unsafe driving. Each court has its own procedures, but it doesn't matter if you are in a Bergen County Municipal Court or in a Cape May Municipal Court… the laws are the same. You may wind up pleading guilty to a ticket that costs around $400.00 – and have no idea what happened? If you are a lawyer going to traffic court or representing yourself you best understand this basic Municipal Court violation.
Most likely you are referring to a plea offer you may have received for a violation of N.J.S.A. 39:4-97.2 – Driving/Operating a Motor Vehicle in an Unsafe Manner. It is highly unlikely that a police officer will issue you a traffic summons for this specific violation. This is why its ever so important that you understand what you are getting into with this rather expensive ticket.
Often refered to as "a 97.2" or "unsafe" this violation to the letter of the law makes it unlawful "for any person to drive a motor vehicle in an unsafe manner likely to endanger a person or property. This violation is a subsection of 39:4-97 "Careless Driving." It was created by the state so that they get their hands in your pocket before the insurance company does. Here is what is important to keep in mind with this violation:
First Offense: a fine of not less that $50.00 or more then $156.00. No motor vehicle points are assessed.
Second Offense: a fine of not less than $100.00 or more than $256.00. No motor vehicle points are assessed.
Third and Subsequent Offenses: a fine of not less that $200.00 or more than $506.00. Fourt (4) motor vehicle points shall be assessed.
Also, a state surcharge of $250.00 shall be assessed in addition to any fine and costs imposed by the court. (Court costs in most municipal courts is about $33.00.
So, to sum up a first offense for Unsafe Driving will get you a fine of somewhere around $400.00. It is also important to know your (or your client's) driving history to know how many times you've pled guilty to the offense as you have only got 2 shots before they issue points. Also important to remember, is that it is the MVC (formerly DMV) and NOT THE COURT that issues points. The points are a statutory offshoot of whatever you wind up pleading guilty too in court. Remember that it doesn't matter what the Judge, the Prosecutor, the Police or the Administrators tell you about points…they are just trying to help… always keep in mind that it is the New Jersey Motor Vehicle Commission that issues points to your license.
Understand your rights! Call me at 201-598-5019 or email me directly at [email protected] for a free consultation.