New Jersey Underage DUI laws as well as fines and penalties differ from those imposed on drunk drivers over the age of 21. Therefore it is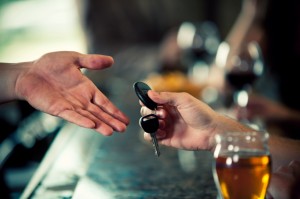 important to consult with a New Jersey Underage DUI Lawyer If you are under 21 years old and are convicted for driving or boating with a BAC (Blood Alcohol Content) of .01% or higher, you can expect the following penalties:
30–90 day license suspension
Possible combination of the minimum sentences above and select DUI Mandatory Fines and Penalties, depending on the situation
15–30 days mandatory community service
Participation in alcohol education and highway safety programs at an Intoxicated Driver Resource Center
If you are unlicensed and under 17 years of age at the time of the incident, you are subject to a 30–90 day delay in processing your driver license.
For underage drunk driving cases in New Jersey the fines are often lower, but the threshold for being convicted is lower as well. For drivers who are 21 and above, the legal limit is a BAC (Blood Alcohol Content) of .08% or higher whereas for a person underage of 21 the prosecution must only show a trace amount of alcohol with a BAC (Blood Alcohol Content) of .01% or higher.
If you or anyone you know has been charged with an underage DUI they should call The Morano Law Firm, LLC and speak Corey Morano, Esq., an experienced New Jersey Underage DUI Attorney at 201-598-5019 or email coreymorano@gmail.com