What is an expungement and how can I get one?
An expungement or an "expungement of record" is the "Process by which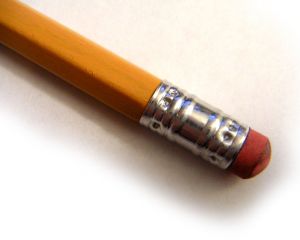 record of criminal conviction is destroyed or sealed from the state of Federal repository." While expungement deals with an underlying criminal record, it is a civil action in which the subject is the petitioner or plaintiff asking a court to declare that the records be expunged.
New Jersey statutes allow expungement of conviction of many indictable offenses, disorderly offenses offenses, municipal ordinances, and juvenile adjudications. The statutes disallow expungement for convictions if the applicant has been convicted of two or more indictable offenses, or four or more disorderly persons offenses. If the applicant has a combination of one criminal conviction and up to two disorderly persons convictions, the criminal conviction can be expunged when the waiting period has elapsed, but the disorderly persons conviction can never be expunged. A person who has had an indictable charge dismissed on account of a diversion cannot thereafter have a criminal or disorderly persons conviction expunged.
The waiting period is ten years for indictable convictions, five years for disorderly offenses, and two years for municipal ordinances. The waiting periods begin to run on the date of sentencing, the date all fines are paid, or the completion date of probation or parole, whichever occurs last. Not all offenses are eligible.
There is no waiting period for most dismissals and acquittals. However, if the dismissal arose on account of a diversion, there is a six month waiting period. If the acquittal resulted from a finding of insanity or lack of mental capacity, the offense cannot be expunged. Motor vehicle offenses cannot be expunged.
Expungements give the person the legal right to state, even under oath, that the event never occurred. All civil disabilities associated with the conviction are eliminated. However, expunged records must still be recited in certain situations. These situations include applications for employment with a law enforcement agency, applications for employment in the judicial system, and applications for a subsequent expungement.
Not all states honor New Jersey Expungements. White v. Thomas, 660 F.2d 680, 685 (5th Cir., 1981), cert. den., 455 U.S. 1027 (1982), held that each state may interpret its own law to determine what recognition it may give to the expungement order of a sister state.
Interested in getting your record expunged? Contact me at 201-598-5019 or email me at [email protected] and we can set up a consultation to clear your record today!

How Do I Get My Record Expunged in New Jersey? http://t.co/yHELPtbVL1

— Corey Morano (@MoranoLawFirm) July 3, 2014