If you would like to discuss a potential consumer fraud act case or are currently in the middle of one, contact The Morano Law Firm at 201-598-5019 or newjerseylawyernow@gmail.com today!
The purpose of New Jersey's Consumer Fraud Act ("Act"), N.J.S.A 56:8-1 et seq., is to provide increased protection for consumers. The Act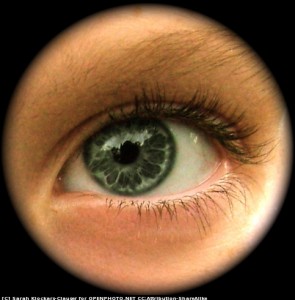 provides New Jersey with one of the most consumer friendly consumer protection laws in the United States. Under the Act, individual consumers are allowed to bring a private cause of action against those who violate the Act. To bring a private action under the Act, the consumer must show an ascertainable loss of money or property. Under the Act it may be possible to recover three times the amount of actual financial losses suffered.
New Jersey's Home Improvement Act was created under the guidance of the Consumer Fraud Act. The Home Improvement Act protects consumers of home improvement services and places certain obligations on the contractor. The New Jersey Administrative Code (N.J.A.C) 13:45A-16.1 et seq. addresses the regulations governing Home Improvement Practices. Under the regulations, N.J.A.C. 13:45A-16.1A,
"Home improvement" means the remodeling, altering, painting, repairing, renovating, restoring, moving, demolishing, or modernizing of residential or noncommercial property or the making of additions thereto, and includes, but is not limited to, the construction, installation, replacement, improvement, or repair of driveways, sidewalks, swimming pools, terraces, patios, landscaping, fences, porches, windows, doors, cabinets, kitchens, bathrooms, garages, basements and basement waterproofing, fire protection devices, security protection devices, central heating and air conditioning equipment, water softeners, heaters, and purifiers, solar heating or water systems, insulation installation, siding, wall-to-wall carpeting or attached or inlaid floor coverings, and other changes, repairs, or improvements made in or on, attached to or forming a part of the residential or noncommercial property, but does not include the construction of a new residence. The term extends to the conversion of existing commercial structures into residential or noncommercial property and includes any of the above activities performed under emergency conditions.
N.J.A.C 13:45A-16.2 outlines the "acts and practices [used by the contractor] involving the sale, attempted sale, advertisement or performance of home improvements" that are considered unlawful. The unlawful practices are divided into thirteen categories and pertain to
Model home representations
Product and material representations
Bait selling
Identity of seller
Gift offers
Price and financing
Performance
Competitors
Sale representations
Building permits
Guarantees or warranties
Home improvement contract requirements – writing requirement

Home improvement contracts for a purchase price of more than $500
Disclosures and obligations concerning preservation of buyers' claims and defenses
The regulations discuss what is considered unlawful under each of these categories in detail. The above is only a very brief outline. It is important for contractors to know and follow these regulations because the cost of noncompliance could potentially be very large. It is also important for consumers to know of these provisions so that consumers can take full advantage of the protection that these regulations provide. Regardless of if you are a contractor or a home improvement consumer the Morano Law Firm may be able to help you. The consumer fraud act can lead to treble damages, so it is a legal issue that can lead to serious consequences. The penalties can be harsh. If you would like to discuss a potential consumer fraud act case or are currently in the middle of one, contact The Morano Law Firm at 201-598-5019 or newjerseylawyernow@gmail.com today!