Archive for May, 2010
If you have been injured on the job and want to know your rights, please do not hesitate to call me at 201-598-5019 or email me directly at newjerseylawyernow@gmail.com for a free consultation.
In New Jersey, if you have been injured while working, you are entitled to Worker's Compensation rights and benefits.
Workers' Compensation is determined by a statute which sets out a method of providing benefits to an employee (of the employee's dependent) who suffers a personal injury or death by accident or occupational disease while working.  This creates two categories for an injury which occurred on a job.
Accident – a specific incident gives rise to your injury. Examples include slipping and falling  leading to a broken leg. A restaurant worker cutting or burning herself.
Occupational – exposure to a risk or danger in the job led to the injury.  A dock worker whose back is injured after 20 years of lifting heavy items on the job. An administrator who has carpal tunnel syndrome after 20 years of typing.
Fault is not an issue. As long as you were acting within the course of your employment you will be covered by your employer's worker's compensation coverage. Even if your employer did not act negligent, if you are injured on the job you may be entitled to compensation.
Your damages are determined by the permanent nature of your injury. This is where the strength of your case is determined. Contact me and we can discuss this at greater length.
The Division of Workers' Compensation (DWC) is responsible for the administration of the NJ Workers' Compensation Law, N.J.S.A. 34:15-1 et seq., and the disposition of disputes raised under it. It does so by
ensuring that injured workers receive fair and timely workers' compensation benefits from their employers and their insurance carriers
enforcing the law that requires employers to secure the necessary insurance coverage from commercial carriers or through self-insurance programs.
providing temporary disability benefits and medical expenses to workers suffering from compensable injuries while working for uninsured employers
Providing benefit payments to workers who are already partially disabled who subsequently experience a work related injury which together, render them totally disabled.
If you have been injured on the job and want to know your rights, please do not hesitate to call me at 201-598-5019 or email me directly at newjerseylawyernow@gmail.com for a free consultation.

What is an expungement and how can I get one?
An expungement or an "expungement of record" is the "Process by which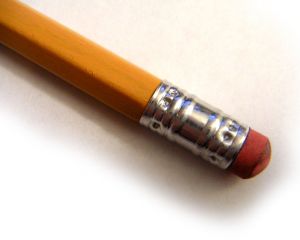 record of criminal conviction is destroyed or sealed from the state of Federal repository." While expungement deals with an underlying criminal record, it is a civil action in which the subject is the petitioner or plaintiff asking a court to declare that the records be expunged.
New Jersey statutes allow expungement of conviction of many indictable offenses, disorderly offenses offenses, municipal ordinances, and juvenile adjudications. The statutes disallow expungement for convictions if the applicant has been convicted of two or more indictable offenses, or four or more disorderly persons offenses. If the applicant has a combination of one criminal conviction and up to two disorderly persons convictions, the criminal conviction can be expunged when the waiting period has elapsed, but the disorderly persons conviction can never be expunged. A person who has had an indictable charge dismissed on account of a diversion cannot thereafter have a criminal or disorderly persons conviction expunged.
The waiting period is ten years for indictable convictions, five years for disorderly offenses, and two years for municipal ordinances. The waiting periods begin to run on the date of sentencing, the date all fines are paid, or the completion date of probation or parole, whichever occurs last. Not all offenses are eligible.
There is no waiting period for most dismissals and acquittals. However, if the dismissal arose on account of a diversion, there is a six month waiting period. If the acquittal resulted from a finding of insanity or lack of mental capacity, the offense cannot be expunged. Motor vehicle offenses cannot be expunged.
Expungements give the person the legal right to state, even under oath, that the event never occurred. All civil disabilities associated with the conviction are eliminated. However, expunged records must still be recited in certain situations. These situations include applications for employment with a law enforcement agency, applications for employment in the judicial system, and applications for a subsequent expungement.
Not all states honor New Jersey Expungements. White v. Thomas, 660 F.2d 680, 685 (5th Cir., 1981), cert. den., 455 U.S. 1027 (1982), held that each state may interpret its own law to determine what recognition it may give to the expungement order of a sister state.
Interested in getting your record expunged? Contact me at 201-598-5019 or email me at newjerseylawyernow@gmail.com and we can set up a consultation to clear your record today!

How Do I Get My Record Expunged in New Jersey? http://t.co/yHELPtbVL1

— Corey Morano (@MoranoLawFirm) July 3, 2014